Wooden shoes for learning how to lace
Cette chaussure en bois à lacer est inspirée de la méthode Montessori. Dés 4 ans elle est idéal pour l'apprentissage du laçage de chaussure et le développement de la réflexion, la coordination, la patience, l'autonomie, l'imagination et la dextérité de l'enfant.
Ces chaussures à lacer sont initialement empaquetés en présentoir de 6 pièces. Nous proposons la vente à l'unité, il est donc possible qu'elle soit envoyée sans l'emballage.
Montessori method
This wooden shoe with Montessori laces is one of the toys that can be used within the framework of Montessori pedagogy. It will help little ones to grow up by teaching them how to tie laces, ideal for their entry into kindergarten. Please note that it is not suitable for a child under 3 years old, to be used under the supervision of an adult.
The Montessori method was created by Maria Montessori, an Italian doctor and educator in 1907. Today it is used in more than 22,000 establishments around the world. The particularity of the Montessori method is to highlight the personal development of the child and to encourage his autonomy thanks to educational toys based on the senses and perception.
Montessori learning
This Montessori toy will develop your child's cognition by learning how to tie laces while thinking, concentrating and patience. This playful Montessori toy will increase autonomy and independence in your child's daily life. It is perfect to get your child ready for kindergarten entry!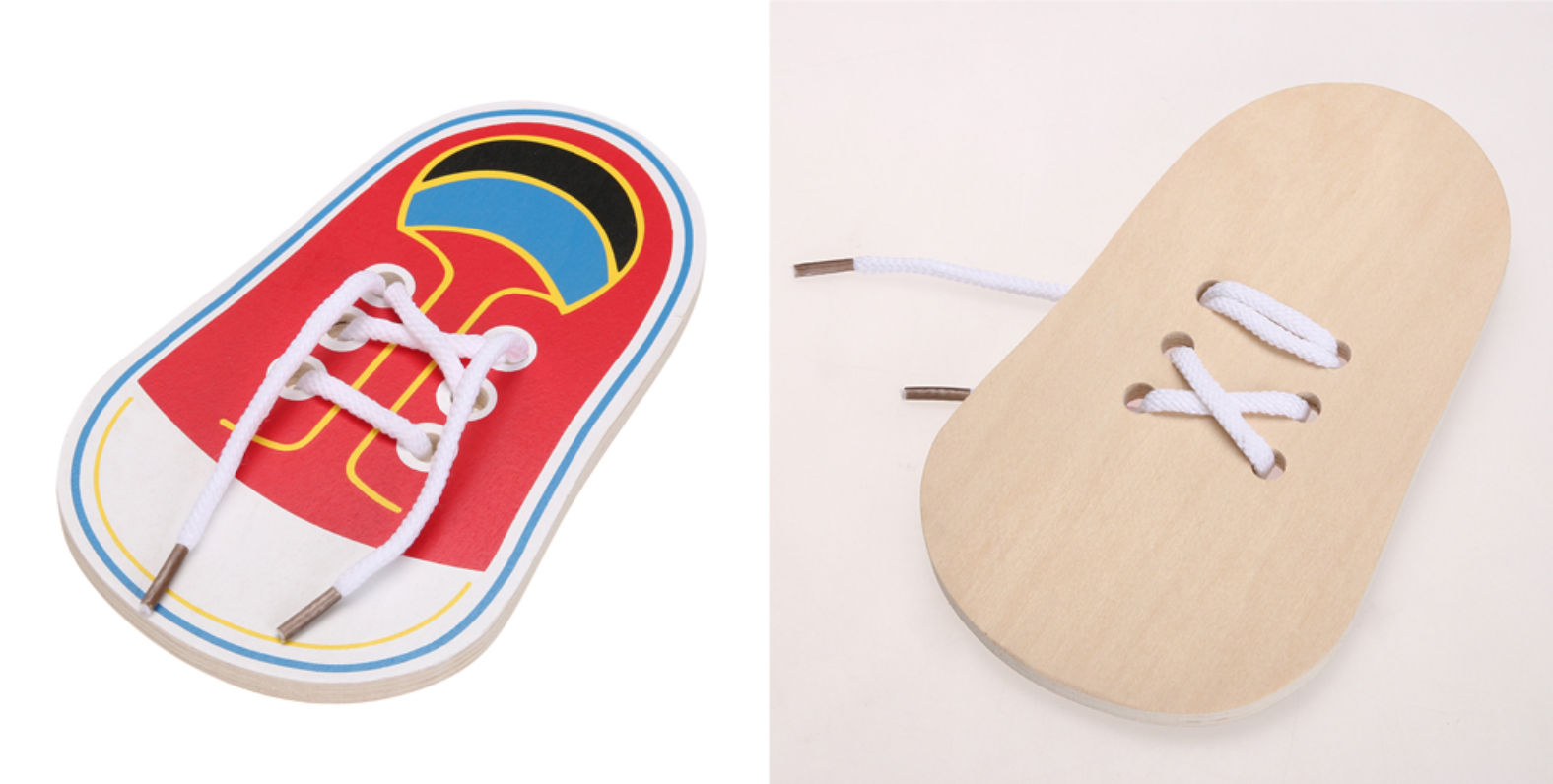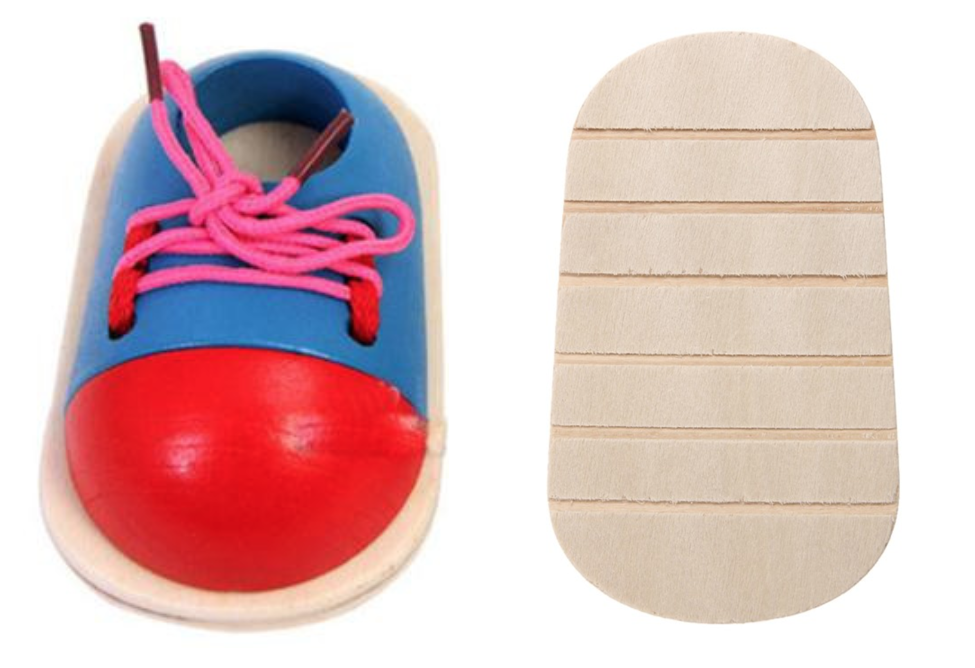 Imagination
This Montessori toy can also develop your child's imagination by reproducing multiple ways of tying their laces.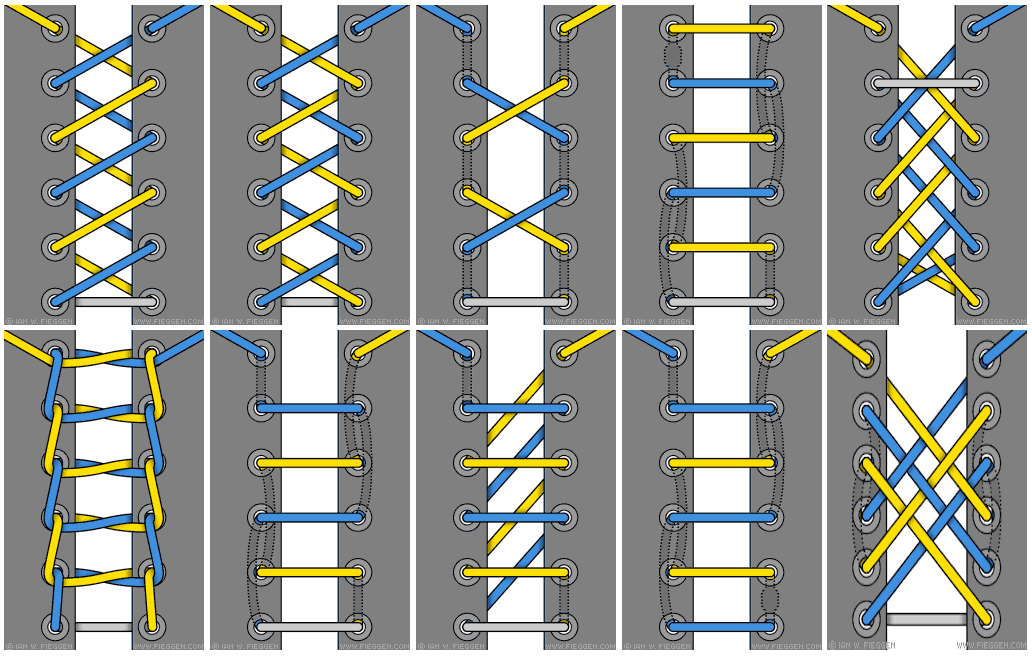 Motor skills
This Montessori toy will develop your child's motor skills and abilities because he will have to relate the movement of his fingers to the coordination of his eyes when he holds the shoe but also more precisely when he puts the laces in. the holes in the shoe.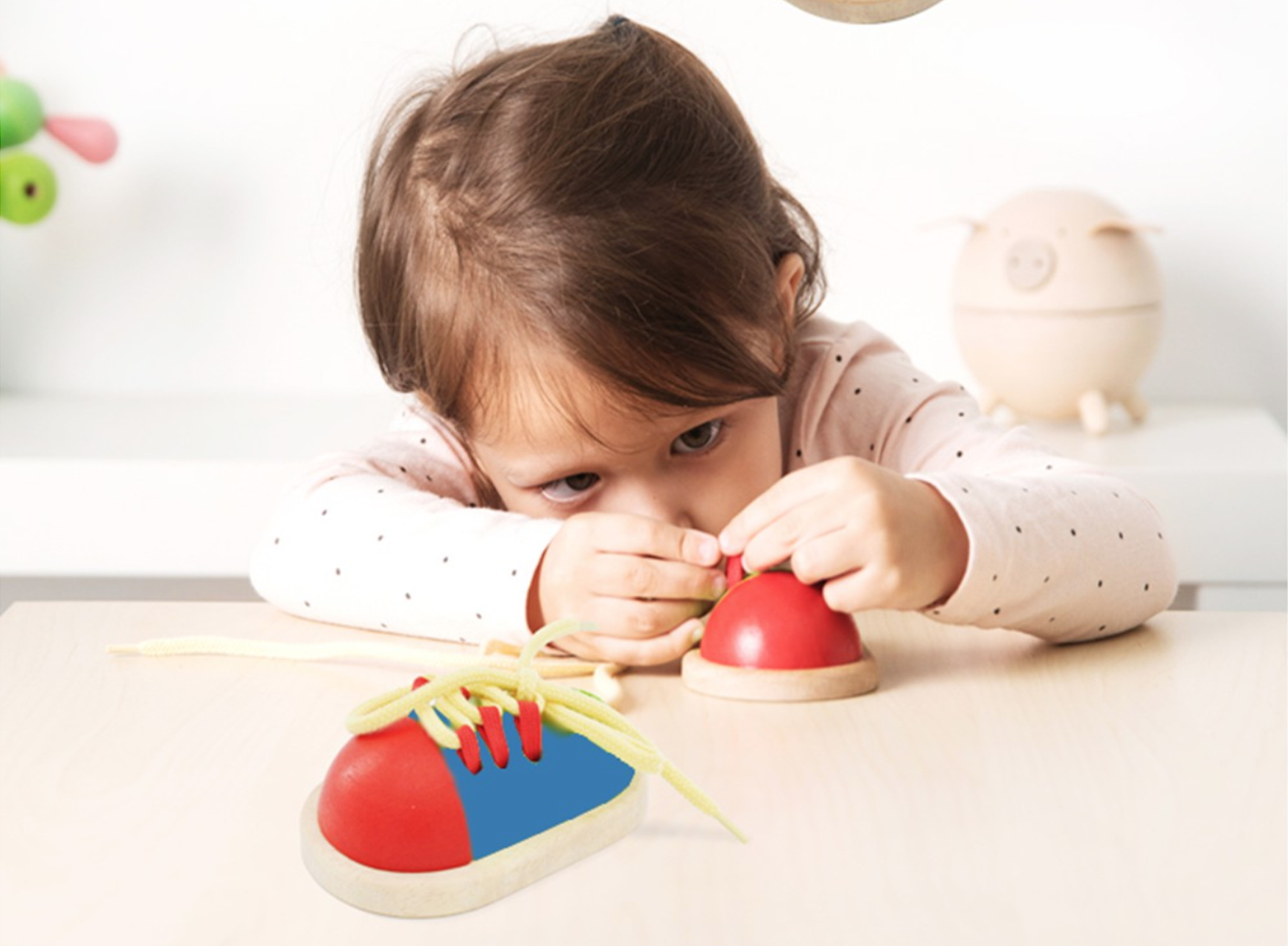 Tip for learning to tie your laces
The use of different colored laces will make the visual appeal easier as children learn where to insert, turn, tighten etc. Also watch out for laces that are too long or too short, which will make the task more difficult. Use flat laces, as they hold better than round laces.
Benefits
This toy can be taken anywhere with you thanks to its pocket size.
In addition, it is made of natural wood painted with non-toxic water-based paint, so it is safe for your child.
This toy is inspired by the Montessori method thanks to its playful and fun side, it is not a Montessori toy.
Data sheet
Weight

2D : 45 g / 3D : 100 g

Width

2D : 9 cm / 3D : 6,8 cm

Âge

3+
10 other products in the same category: