Large circuit of multicolored dominoes (490/570 dominoes)
These colorful wooden dominoes can be used in Montessori pedagogy from 3 years old, in order to allow your child to develop patience and the precision of his movements. He will be able to create cascades of dominoes as well as constructions that will rise in height. The dominoes will also allow your child to learn colors and their creativity.
490 Dominos: Available from October 5.
570 Dominos: Available from July 10.
Montessori method
This set of wooden dominoes is one of the tools that can be used within the framework of Montessori pedagogy. Please note that they are to be used under the supervision of an adult.
The Montessori method was created by Maria Montessori, an Italian doctor and educator in 1907. Today it is used in more than 22,000 establishments around the world. The particularity of the Montessori method is to highlight the personal development of the child and to encourage his autonomy through educational toys based on the senses and perception.
Montessori Mathematics: Construction toy
These colored dominoes will develop your child's imagination and creativity by building tall buildings or cascading dominoes. This construction toy will help develop the child's thinking, patience and precision in movements.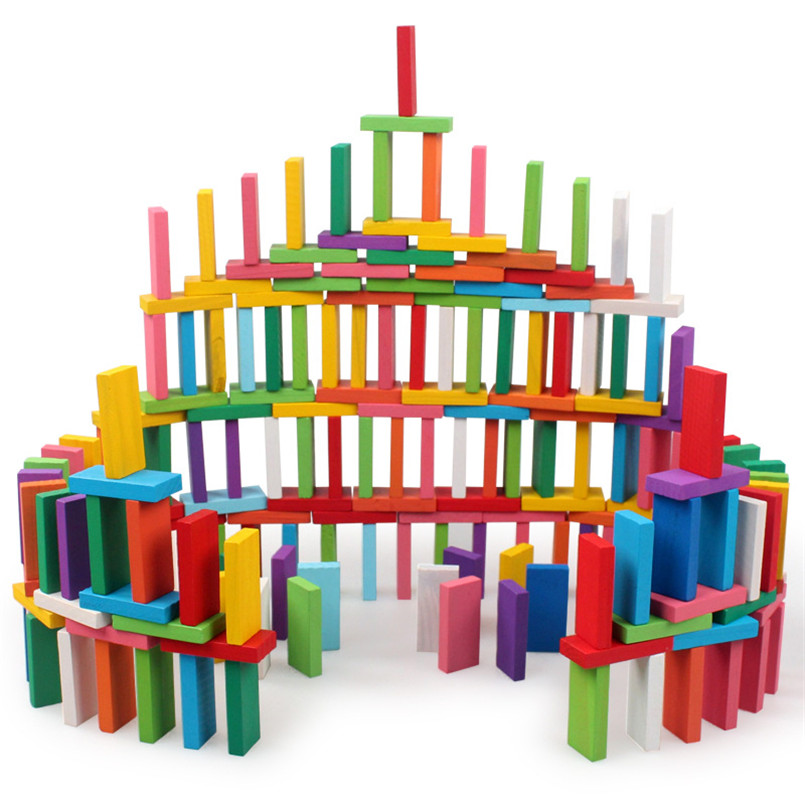 Montessori learning: Learning colors
This toy will develop your child's cognition by mobilizing the learning of colors as well as the representation of quantities.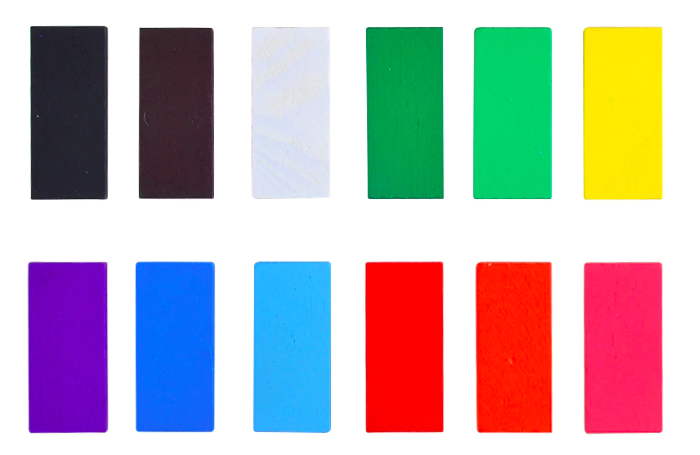 Motor skills
These dominoes will develop your child's motor skills because he will have to make the connection between the movement and flexibility of his fingers with the coordination of his eyes, which will develop his sense of touch, his ability to observe and analyze as well as his abilities.
Colored domino
This lot is made up of 490 or 570 dominoes of 6 to 10 different colors + accessories such as stairs or sound rings.
Benefits
The delivery of this Montessori toy is free for any purchase over 300 €. All our Montessori toys are guaranteed for 1 year.
This toy is inspired by the Montessori method thanks to its playful and fun side, it is not a Montessori toy.
Data sheet
Dimensions

490 pcs : 4,5 x 2 x 0,5 | 570 pcs : 4,5 x 2 x 0,5

Weight

490 pcs : 2.54kg | 570 pcs : 2.64kg

Âge

3+
Specific References
ean13

4020972114020
16 other products in the same category: