48 Wooden dominoes - Montessori building set
These wooden dominoes of all colors can be used in the Montessori pedagogy from 2 and a half years, to allow your child to develop his patience and the precision of his movements. He will be able to create domino cascades as well as constructions that will rise in height. The dominoes will also allow your child to learn colors and his imagination.
Montessori method
This set of 48 wooden dominoes is one of the tools that can be used as part of the Montessori pedagogy. Please note they are to be used under the supervision of an adult.
The Montessori method was created by Maria Montessori, an Italian doctor and educator in 1907. Today it is used in more than 22,000 establishments around the world. The peculiarity of the Montessori method is to highlight the personal development of the child and to encourage his autonomy thanks to educational toys based on the senses and perception.
Montessori Mathematics: Building toy
These colored dominoes will help develop your child's imagination and creativity by building high constructions or domino cascades. This construction toy will develop the child's thinking, patience and precision of movement.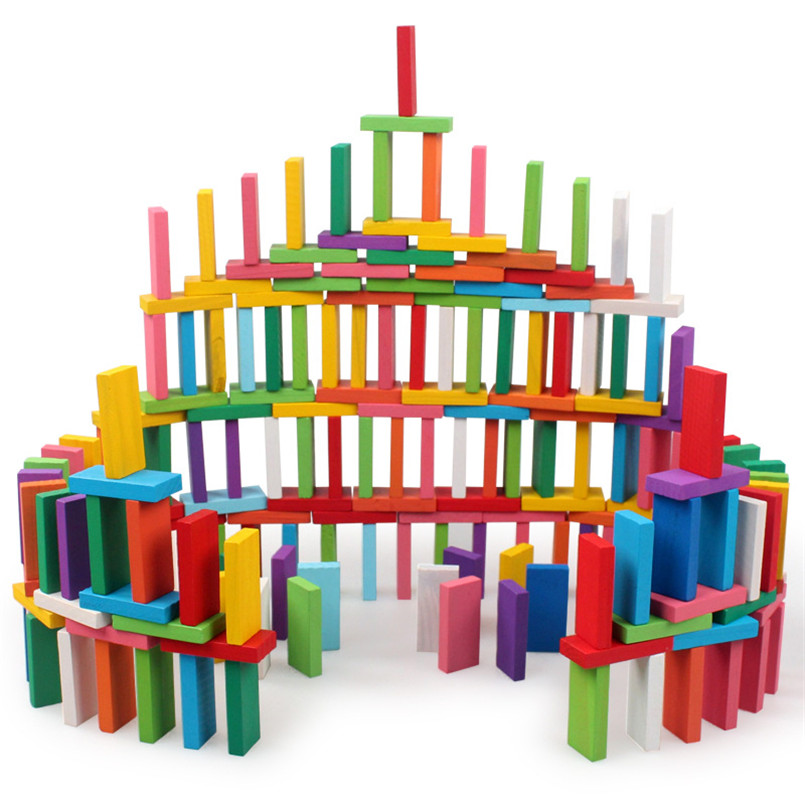 Montessori learning: Learn colors
This toy will develop your child's cognition by mobilizing the learning of colors as well as the representation of quantities.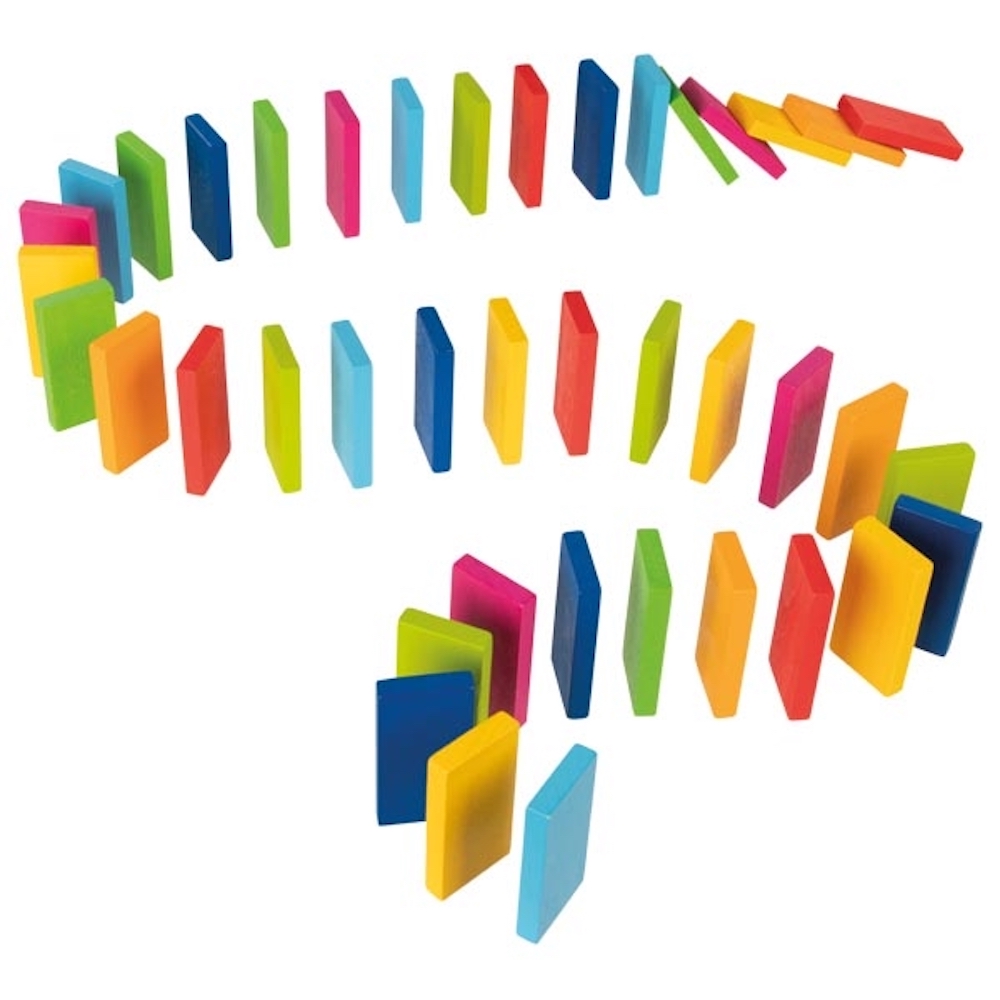 Motor skills
These dominoes will develop your child's motor skills because he will have to relate movement and flexibility of his fingers with the coordination of his eyes, which will develop his sense of touch, his ability to observe and analyze as well as his ability.
Colored domino
This set is made up of 48 dominoes of ten different colors.
Benefits
This toy can be taken anywhere with you thanks to its pocket size.
Data sheet
Dimensions

3 x 6 cm

Weight

570 g

Âge

3+
16 other products in the same category: