Montessori Rug for learning how to draw
This Montessori rug 100% respectful of the environment allows you to make water-based designs that disappear in 5 minutes! No stain and no paper waste. From 2 years old, it allows you to learn to draw by developing imagination, creativity and motor skills.
1 year warranty
Montessori method
This drawing mat is one of the tools that can be used within the framework of Montessori pedagogy. It will delight children from 2 years old, under the supervision of an adult.
The Montessori method was created by Maria Montessori, an Italian doctor and educator in 1907. Today it is used in more than 22,000 establishments around the world. The particularity of the Montessori method is to highlight the personal development of the child and to encourage his autonomy through educational toys based on the senses and perception.
Creativity & Imagination
This Montessori drawing mat will develop your child's creativity and imagination as they can draw endlessly on it, without getting dirty and without wasting leaves, the toy that protects the environment!
How does it work? You just have to put water in the pen and you just have to draw on the mat. The drawing will disappear approximately 5 minutes later.


Montessori learning
This toy will develop your baby's cognition by mobilizing the learning of colors and drawings , thanks to several models.
/>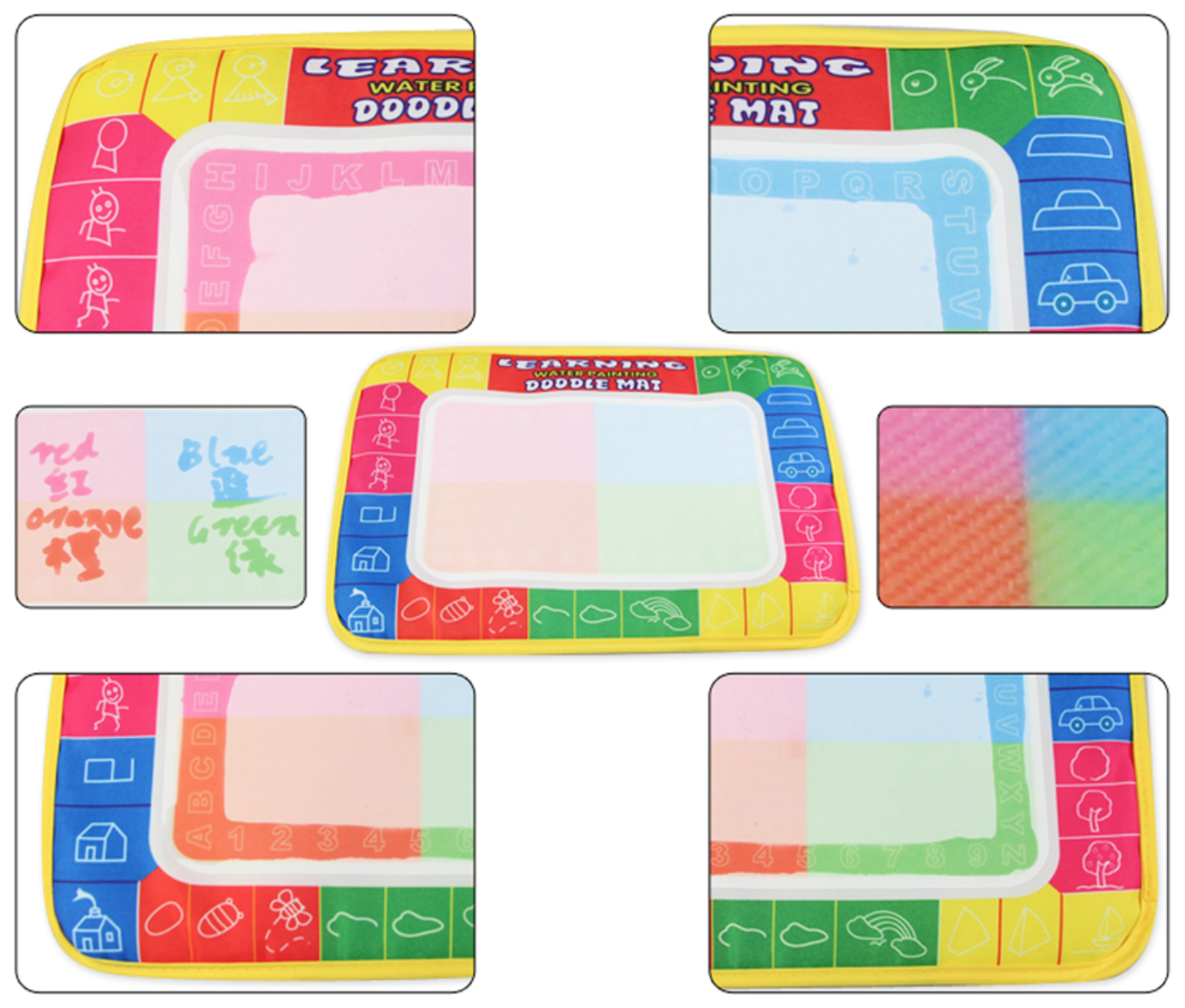 Motor skills
This drawing mat will develop your child's motor skills because he will have to make the connection between the movement and the flexibility of his fingers when holding the pen, with the coordination with his eyes, which will develop his sense of touch.
Collaboration & Socialization
This toy is conducive to collaboration and therefore to socializing because you can draw alone but also with others. For example, it is possible to play noughts and crosses with a friend!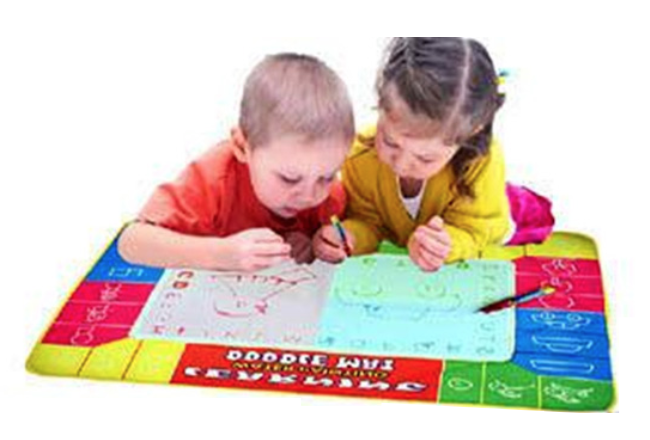 Directions for use
If you do not use the design mat for a long time, it should be washed, rinsed and dried. Do not put in the washing machine.
For the first usable, it is best to soak the pen in clean water for 2-3 hours.
Advantages
This toy can be taken anywhere with you thanks to its small size.
There is no ink or chemicals on the pen, only water! So it's safe for your child if they put it in their mouth.
The back of the mat is nylon, which is water resistant.
In addition, the pen does not contain a cap and is designed not to be unscrewed by the child.
The delivery of this Montessori toy is free from 300 € of purchase and all our Montessori toys are guaranteed for 1 year.
This toy is inspired by the Montessori method thanks to its playful and fun side, it is not a Montessori toy.
Warning: Random mat and pen colors
16 other products in the same category: