Polo shirt for learning how to sew and lace
This wooden polo shirt is a material inspired by Montessori pedagogy . From 2 years old it is ideal for learning to lacing and sewing, as well as the development of thinking, coordination, patience, autonomy and dexterity of the child.
Montessori method
This wooden polo shirt with sewing buttons is one of the toys that can be used within the framework of Montessori pedagogy. He will help little ones to grow up by teaching them how to sew on buttons. Please note that it is not suitable for a child under 2 years old, to be used under the supervision of an adult.
The Montessori method was created by Maria Montessori, an Italian doctor and educator in 1907. Today it is used in more than 22,000 establishments around the world. The particularity of the Montessori method is to highlight the personal development of the child and to encourage his autonomy thanks to educational toys based on the senses and perception.
Montessori learning
This Montessori toy will develop your child's cognition by learning how to sew buttons while thinking, focusing and patience. This playful Montessori toy will increase autonomy and independence in your child's daily life. It will be perfect for your child to be ready for kindergarten entry!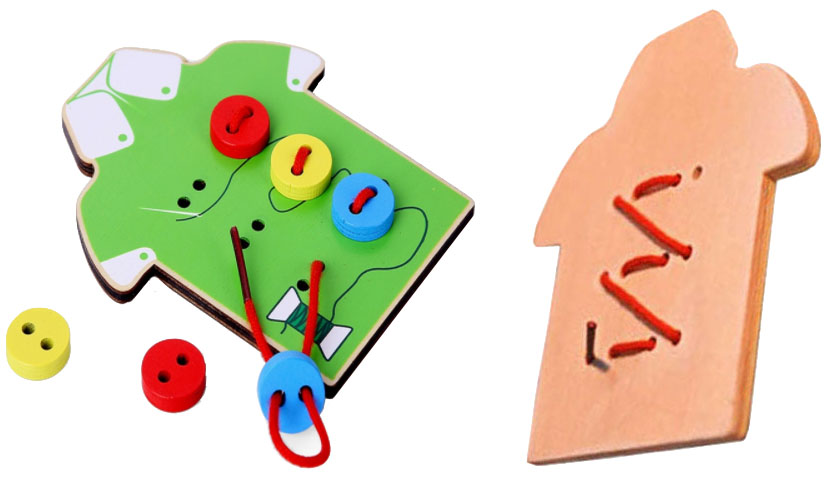 Motor skills
This Montessori toy will develop your child's motor skills and abilities because he will have to relate the movement of his fingers with the coordination of his eyes when he holds the t-shirt but also more precisely when he puts on the thread in the button holes.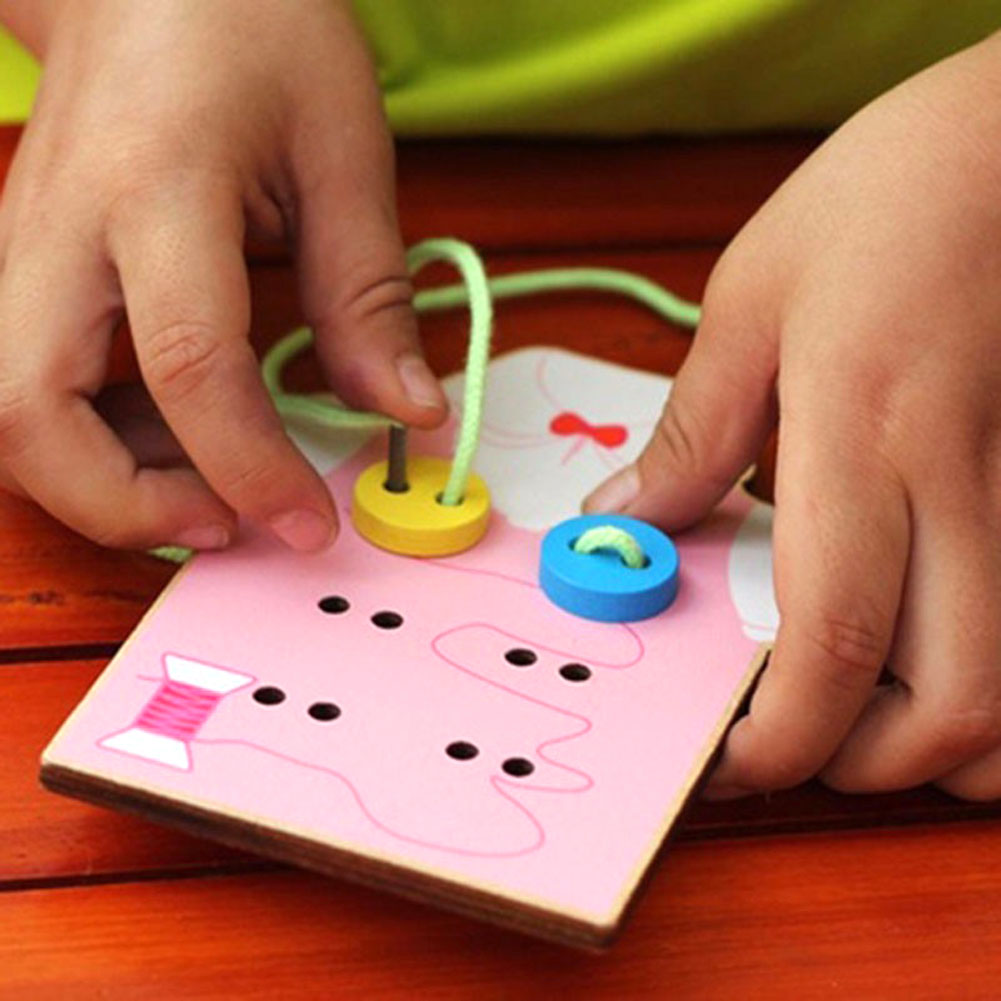 Benefits
This toy can be taken anywhere with you thanks to its pocket size.
In addition, it is made of natural wood painted with non-toxic water-based paint, so it is safe for your child.
Data sheet
Dimensions

Weight

50 g

Âge

2+
11 other products in the same category: